Equipment & uses

This is a guide to the various types of equipment we use, how they work, and why we use them.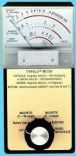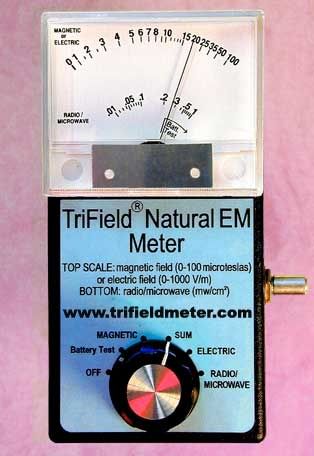 EMF Meters - These are not Ghost Detectors. They are just tools for detecting electromagnetic fields (EMFs). It's up to the researcher to decide the implications. Some researchers believe that consciousness is some kind of energy (either an EMF or some new kind of energy that gives off electromagnetic "radiation" or has a reaction to the EM field of the environment) that can be detected using these meters, either directly or indirectly. However, we don't know what consciousness is and until we do we don't know if ghosts even exist or if these meters detect them.

The best meters to use are the Trifield Meters. These meters are good because electromagnetic fields are 3-dimensional, and Trifields have an x, y, and z axis so you can detect all three dimensions. Otherwise, you might miss something. There are two kinds of Trifield EMF Meter: the Trifield Standard and the Trifield Natural. The Trifield Standard works just like a regular EMF meter, except it has three axis. You can walk around with this meter. However, standard EMF meters are only designed to detect the kind of EMFs that technology produces. They can't detect the kind of EMFs that a person gives off, so if consciousness is some kind of energy they wouldn't detect it. It's been hypothesized that maybe what the ghost hunter is detecting is a reaction between the ghost consciousness and the EMFs in the environment, however my belief is that standard EMF meters work better for finding bad wiring that can cause hallucinations.

The Trifield Natural Meter CAN detect the kind of EMFs that our bodies give off, but for that same reason you can't walk around with it. You have to set it down and sit a few feet away. You can also set up a video camera to watch it and go do something else (since this meter blocks out man-made AC fields, the camera won't interfere).

There are many things that can cause "unexplained" EMF spikes. For example, decaying metal gives off EMFs. If you get a spike while standing in the middle of an open field, it could be something under the ground like a rusted tin can. If in a cemetery, metal caskets were the norm beginning in 1955. Also the majority of headstones nowadays are made from poured concrete; rebar or metal mesh holds them together. Metal is used in construction of homes, prisons, etc. (nails, hinges, prison bars)
The first thing we do before every investigation is walk through and get a base reading of every room, then if the meter spikes above the base reading we look for where it's coming from. We try to eliminate all the possibilities, and if we can't find the source we just make a note of it. We also try to correlate any unexplained readings with people's experiences and other data.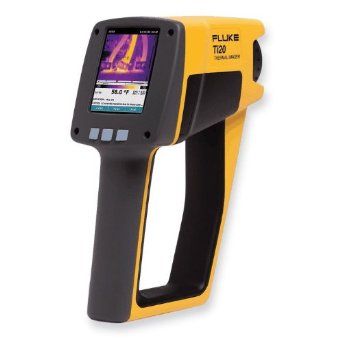 Thermal Imaging Camera - Thermal cams are considered by many ghost hunters to be the "holy grail" of ghost hunting equipment. But did you know that they actually ONLY read surface temperatures? If a ghost were to pass through the middle of a room, it would not detect it. Whenever they capture a figure creeping down a hallway on the network TV shows, it has to be stagehands or someone who shouldn't be there. That said, thermal cams can see if you have mice or other animals inside your walls that you might be mistaking for something paranormal. You can also see people's footprints on the floor, so if a ghost were to pass through a room, in theory, you might be able to see the footprints. You could also see if someone else is in the building trying to tamper with your investigation.

Temperature Readers - While not as fancy as a thermal cam, this Dual Infrared Non-Contact Thermometer/Air Probe Thermometer can read both surface and ambient air temperature. The most common explanation for experiencing a cold spot is drafts. Other explanations are: A change in humidity, tactile hallucinations caused by high EMFs. Variations between indoor and outdoor temperature can cause a Stack Effect which is air currents created within a building. Once again, when we detect a hot or cold spot we just try to find where it's coming from, and if we can't we don't jump to any conclusions. We just make a note of it.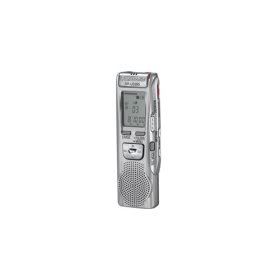 Digital Voice Recorders - We use these for recording Electronic Voice Phenomena (EVP). In theory, EVP are ghost voices caught on tape. You don't hear anything when you're recording, but then when you play back your recording you do. Some EVP could just be bleeds from CB radios, wishful hearing, or whispers from living people. If you're using a cassette recorder without an external microphone, you will record the sounds the gears make inside your recorder. Also, never rerecord over a used tape as voices can bleed through. When we are recording for EVP using digital voice recorders, we will start by having everyone identify themselves into the recorder so we know their voices. We talk at normal volume and don't whisper. If we hear any sounds while recording (a stomach growl, a plane flying overhead), we immediately say "that was a stomach" into the recorder so someone doesn't later misidentify it as something else. We also have a video camera taping us so if we still can't identify a sound we can refer to the video to see what it is. EVP could also be our own subconscious thoughts projected onto the voice recorder.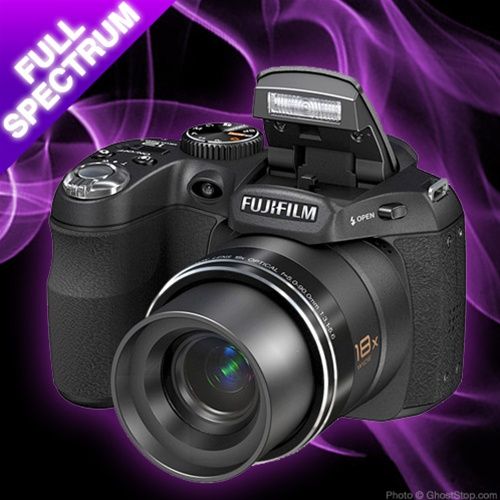 Full Spectrum Camera - The term full spectrum refers to the spectrum of light both visible and invisible to human eyes from ultraviolet to Infrared. Between these invisible ranges are the visible spectrums; that which we can see. All cameras are sensitive to the invisible spectrums and can register this light, but manufacturers install various components that block them as these cause undesirable effects in color photography. Generally, a camera is converted to full spectrum by removing these components thus allowing the sensor to process light waves otherwise blocked by the filters. If "ghosts" are made of energy then some people theorize that that energy may vibrate at a different frequency level than we can see, and using full spectrum photography may allow that energy to be seen and recorded.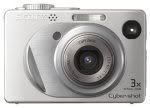 Cameras - It is important to keep your camera lens clean. A dirty lens can make it look like there are "orbs" everywhere. Be mindful of your camera strap, fingers, hair, or anything else getting in front of the picture. These can look like anomalies when illuminated by the camera flash. If it's cold out, you might see your breath in the picture and mistake it for a mist, so hold your breath while taking a photo. Don't smoke while taking pictures or light candles. Don't take pictures in rain, snow, fog, or sleet. Hold your camera steady. You should read through your camera's manual so you know when you're doing something wrong, and you can become familiar with all the different kinds of camera defects. Double exposure is a technique in which a piece of film is exposed twice, to two different images. The resulting photographic image shows the second image superimposed over the first. It can explain people or objects in a scene that were not originally there. If your camera is set to a longer exposure time and you aren't holding it still while taking a photo, the picture will look blurry and there will be streaks across it. If you set it on a tripod and someone walks quickly past with no flash and a longer exposure time, the result will be a semi-transparent image that looks like a ghost. If they're wearing black, they will look like a shadow person. They can appear to be missing an arm or a leg, because they're moving so fast. Lens flares look like "orbs". Light refractions can be a streak across the picture.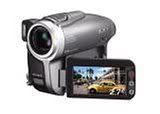 Camcorders - We use these for recording us during EVP circles and for monitoring rooms for activity when we aren't there. We will often do a control experiment where we will set an object down like a penny and come back to it at the end and see if it moved.

IR Illuminators - These attach to your camcorder. They're used to give you just a little extra light, in addition to your nightshot.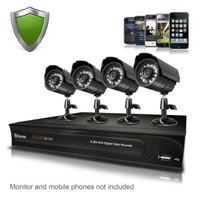 DVR 4-Camera System - These are just more cameras for monitoring rooms for activity. All the video is recorded to the dvr system, and then the dvr system connects to a portable TV that splits the screen so we can watch all the video as it's being recorded.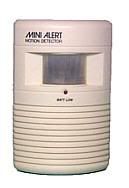 Motion Sensors - We may place these by the exits so we can know nobody else is in the building, or we may put them around our equipment so we know if someone tries to tamper with our equipment. These don't actually detect movement, they detect IR heat signature above absolute zero -- which is why we think they're best used for security. Also bats and mice can set them off too.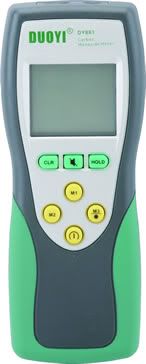 Carbon Monoxide Meter - We sometimes use a carbon monoxide meter for debunking. Carbon monoxide can cause nausea, which is sometimes mistaken for a paranormal presence because the gas goes undetected. Typical alarms only go off when levels are dangerously high -- almost lethal. It is recommended to use a meter that has a readout of current ppm because lower levels of CO can still cause headaches, nausea, and fatigue.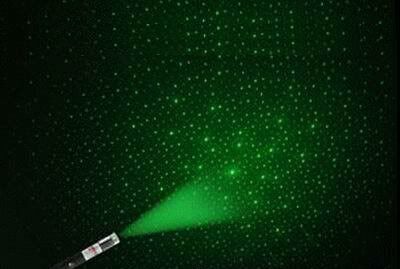 Laser Grid - Laser grids cast hundreds of lasers around a room. The theory is that if something passes through the room, it will cut through the laser beams and create a shadow on the wall that can be seen. This is still experimental.
Levels - These are used to check if a building is level, which can sometimes explain doors opening by themselves and objects moving.
Weather Station - This is another debunking tool. Changes in barometric pressure, weather, and elevation can cause nausea which some people might mistake for a paranormal experience. The model we use records the changes in barometric pressure over a 12-hour period so you can see how it increased/decreased.
Extra Batteries - We will often experience battery drainage on paranormal investigations, so pack lots of extra batteries. Despite what you hear on a lot of ghost shows, we don't believe ghosts draw energy from batteries and appliances to manifest. If that was how it worked, then wouldn't you think power plants around the world would be haunted? Actually, most researchers believe that consciousness IS some kind of energy, and battery drainage is just a reaction to the ghost's own energy. What's interesting is how sometimes on an investigation your battery will drain, and then as soon as you walk out of the site it will go back to the way it was. There are a lot of non-paranormal explanations for battery drainage such as cold temperatures, or the batteries could just be defective.

Paper/Pencil - It is important to take good notes and write down everything. Before an investigation, we will do a preliminary walkthrough with our instruments and jot down base readings. Notes are also taken on vent placement, rooms where there is a lot of dust or the floor squeaks, and if neighbors can be heard outside. The day of the investigation, we will record moon phase, space weather, and weather outside. During the investigation, we will keep track of where everyone is and when, and when recording for EVP we will write down any stomach growls or planes flying overhead that someone might later misidentify as something else. We also keep on file who was all on every investigation and what equipment they were using.
Walkie Talkies - We use these to communicate with each other so if someone hears a strange sound during the investigation we can find out right away if it was one of us who made it.
Flashlights - We use red-filtered light on investigations because regular flashlights can mess up your nightvision. Headlamps are good because then you have more hands free.